Christmas 2018 Escape Break Package
escape commercial Christmas and enjoy a peaceful break with us
Christmas Package 2018 | Malaga | Spain | Country Hotel | Christmas
We love Christmas - the food, the company, the bonhomie - but loath the commercialism. If you feel the same, come join this joyous and peaceful 3 day escape Christmas break. There are no malls here!!
Once again we are offering our three day Christmas House Party featuring great food and superb wines in a peaceful atmosphere with a group of like-minded companions. Everything is home-made (except the wine); our food is local and ecologically produced as far as possible.
"The food was beyond delicious - a Christmas Eve feast of countless tapas including a spectacular flaming chorizo, and the best mince pies and Christmas pudding I've ever had. Award-winning food! Fantastic place and fantastic company! A must on your trip in Southern Spain." A previous guest comment on Tripadvisor
24th December, Christmas Eve
Arrival. Sip a mug of mulled wine while settling in to your super comfortable room. Stroll around the village. Hike to the next village to stretch your legs and make lots of room for the ….
Traditional Spanish Nochebuena dishes will be served family style in the evening. Delicious food from Di´s international kitchen.
25th December, Christmas Day
begins with a Champagne and Smoked Salmon breakfast (plus all our usual breakfast choices)
- Spend the morning walking the beautiful Alto Genal valley. Ten minutes or three hours. Just down the lane or to another village and back.
- Or choose from our wide selection of games – Scrabble or Rummikub, cards or chess.
- Or read Di's highly acclaimed book. Or another from our vast library.
- Or watch a movie.
Hors d'oeuvres will be served about 2 pm and Late Christmas Lunch at about 3 pm. Succulent barbequed turkey will be accompanied by traditional dishes and new exciting combinations. Our superb cuisine is served dinner party style.
Dessert of course follows with again some traditional choices and some new creations.
Coffee, chocolates, snooze, zzzzzzzzzzzz
In the evening we will offer a choice of snacks including our famous Croque Señor for those who need topping up.
Last year there was a mammoth Pictionary game till the early hours. Or so they told me. I was already asleep.
26th December, Boxing Day
After breakfast, we suggest, but do not insist upon, a day in Ronda. Just 15 minutes drive away. A wealth of history, monuments, culture, and fooooodie places! Detailed route notes provided. And we will meet you at the chosen restaurant for lunch.
In the evening, traditional leftovers. And local wine of course. And games. Or not. Or a quiz. Or not!!
27th December
After a delicious breakfast, time to say goodbye. But if you would like to linger a little longer in the peaceful mountains, you can reserve more nights.
Price: 875 euros plus 10% IVA per room for two people sharing which includes:-
– 3 nights' accommodation on the 24th, 25th December and 26th December 2018
– Breakfast every morning
– Kingsize bed (2 metres long) or twins
– Spanish Nochebuena Feast on 24th
– Christmas lunch extravaganza
– Snacks in the evenings
– Open bar
– Additional nights before or after at the special rate of 100 euros per night
What's not included:
transportation, holiday insurance, IVA 10%
How To reserve:
- telephone for instant gratification +34 952180778
- use the Contact form here
- email to reservations at loscastanos.com
Please note that a 25% deposit is required.
Escape Commercial Christmas
Celebrate the festive season with 3 day peaceful break in an Andalucian village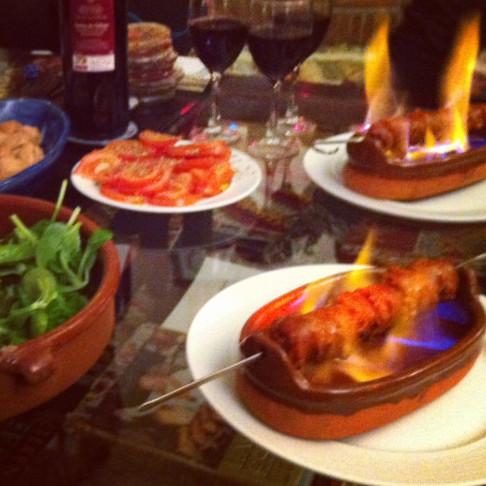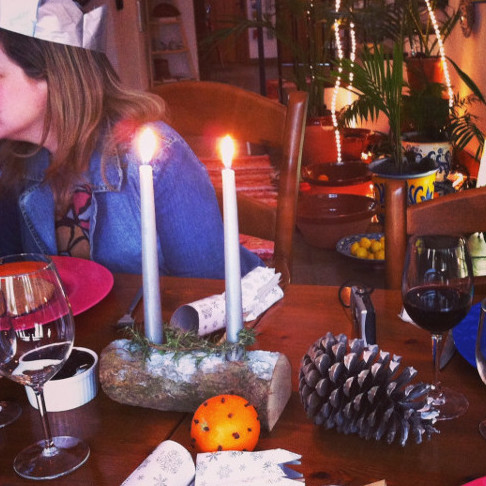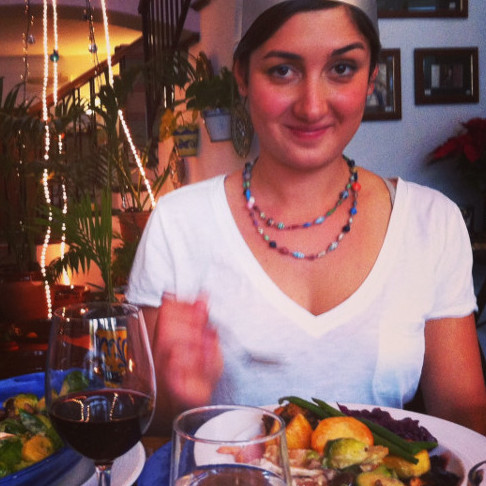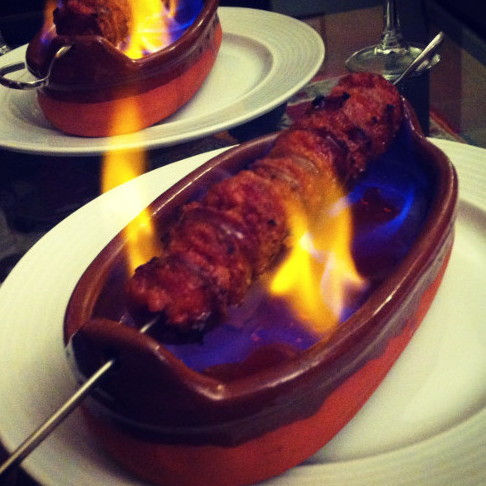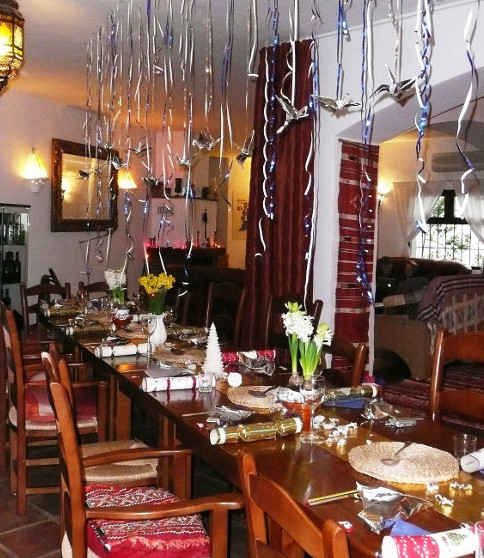 Winter Offer!
a peaceful escape
COMPLEMENTARY DINNER
A Fabulous Break is on offer!
Two nights with a candlelit dinner for two on one evening and a bottle of our delicious local Ronda wine.
250 euros plus 10% IVA
♥
HOW TO RESERVE
For instant gratification, telephone +34 952180778
or if you can wait for up to 12 hours for me to respond:
email reservations@loscastanos.com with your preferred dates.
♥
HOW TO SPEND A DAY IN THE MOUNTAINS ...
- Relax on our rooftop terrace and be mesmerised by the views and the clean mountain air
- Explore Ronda with our detailed autoguide
- visit a vineyard for a tasting and a tour
- go on a tasty tapa tour
- spend the day hiking our lovely valley with our excellent route notes
♥
7 DAY WILD WALKING ANDALUCIA SPAIN HOLIDAY
Seven days of walking in this unknown spectacular corner of Andalucia. Dinner every evening with wine, rental car, excellent route notes, breakfast, picnics.
Full details here
Christmas Holiday Package Break
Christmas food, great wine, fabulous company