December 1, 2016 by: Diana Beach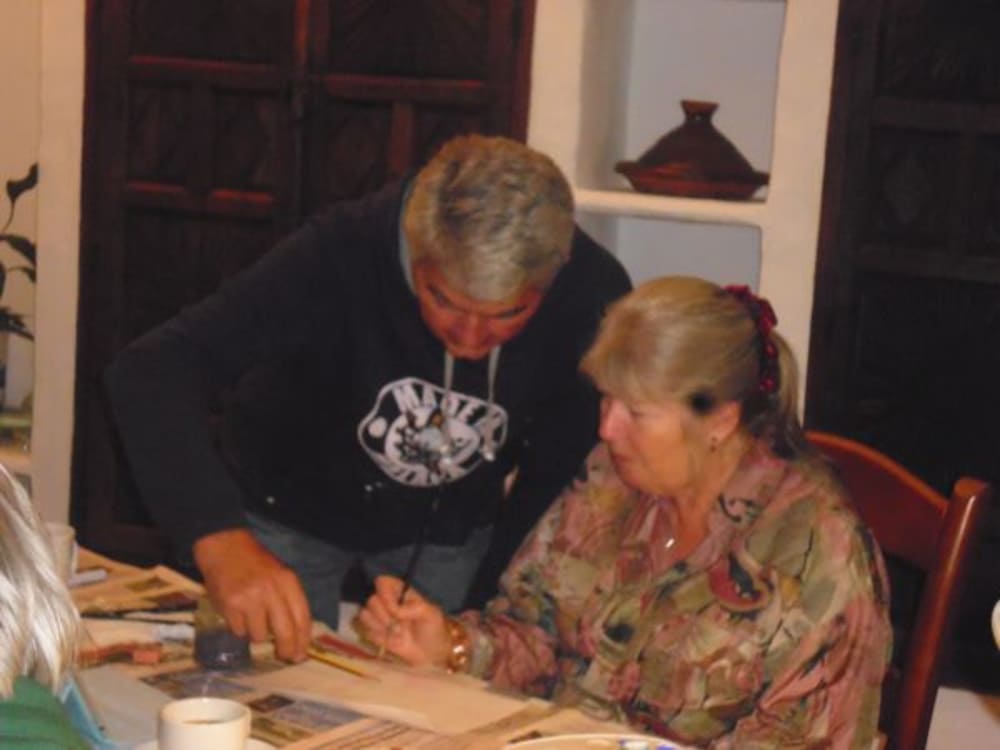 Week of Art in Cartajima
Enrique Linaza, famous internationally for his murals in particular and his artistic breadth in general, led a course recently at Los Castaños. It was a great success and, had I not been tied up in the kitchen (not literally I hasten to add) preparing delicious lunches and suppers for the starving students, I would have loved to have joined in. It looked like play but at the end of each session every person, however inexperienced, had produced a piece of work to be proud of.
He started the week with an overview of the secrets that he was going to reveal over the week ahead. And then the group got straight to work drawing on paper with sanguine pencil. They drew their weaker hand with the dominant hand and then the other way round, with fascinating results! Then they gazed in mirrors and drew their faces! As Enrique explained, these were exercises in using the right side of the brain, the creative side.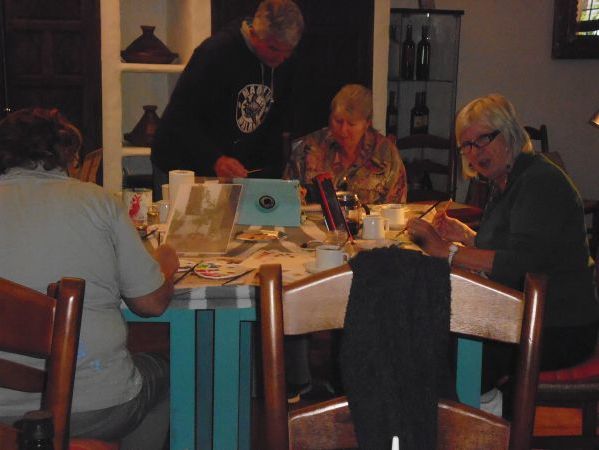 A break for lunch and then on with the next delight of which there were many, each session a new exercise in creativity. These included tempera using the yolk of egg to make the warm colours and the white for the cold colours, then they were introduced to casein paint, a fast-drying, water-soluble medium which has been around since ancient Egyptian times. They moved on to gum arabic, the basis of water colour. Sometimes they painted still life objects. Enrique would come to the kitchen asking one day for fruits and vegetables with bright colours: a tomato, a red pepper, a lemon. The next session he asked for an aubergine, a sweet potato, an onion.
Fresco was next. He talked about the history of the technique of painting on fresh lime plaster. Each person made their own plaque and then painted freely on it.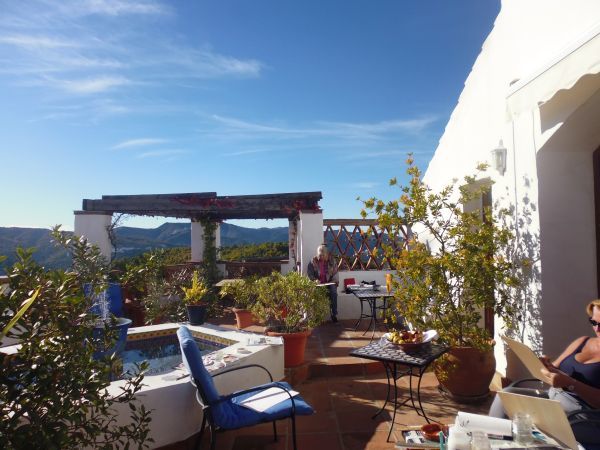 Acrylics practice took place on the rooftop terrace with the November sun shining brightly. Inspired by the vistas, they produced works to be proud of. It was so warm we served lunch there as nobody wanted to stop their work!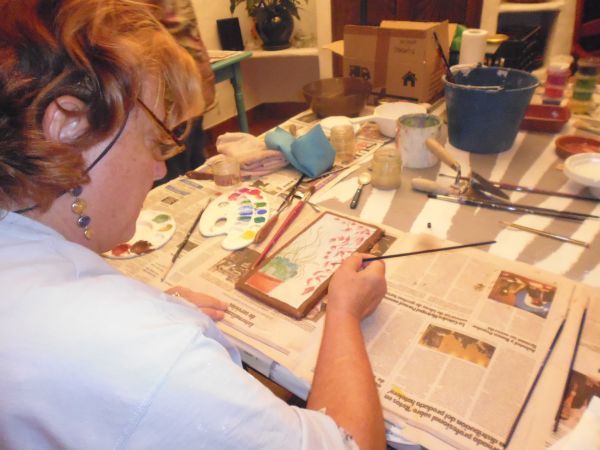 The exhibition at the end of the week was an opportunity to see how far they had come. And, to my untutored eye, it was a long way!
If you are interested in joining Enrique's next art holiday, please send me an email: dibeach at loscastanos dot com