January 4, 2017 by: Diana Beach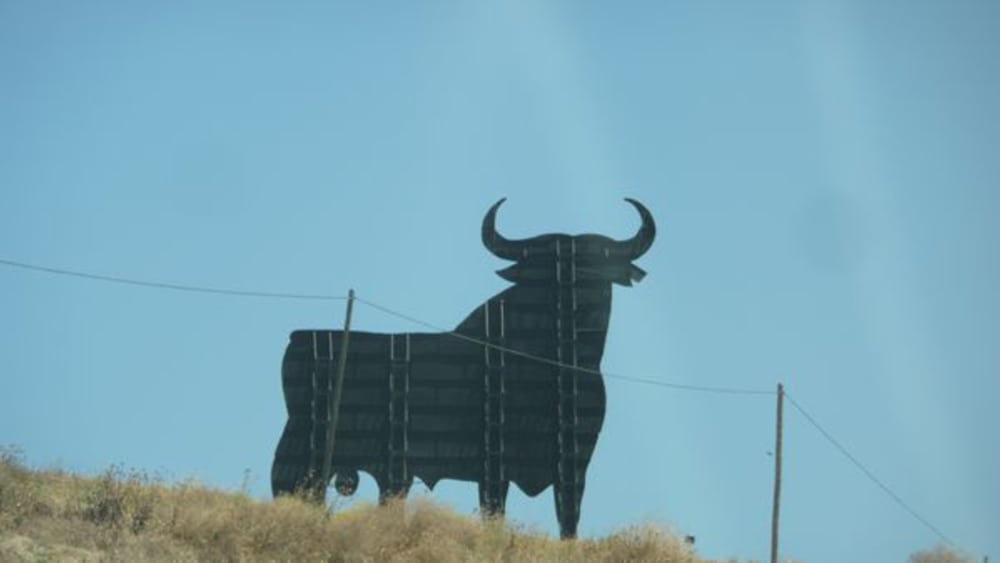 The black bulls of Spain
The Spanish stereotype once embodied the fearsome Duke of Alba, the grotesque Franco, the horrendous Inquisition. But times change and Spain is now all about flamenco and flounces, Carmen and castanets, bravado and bulls.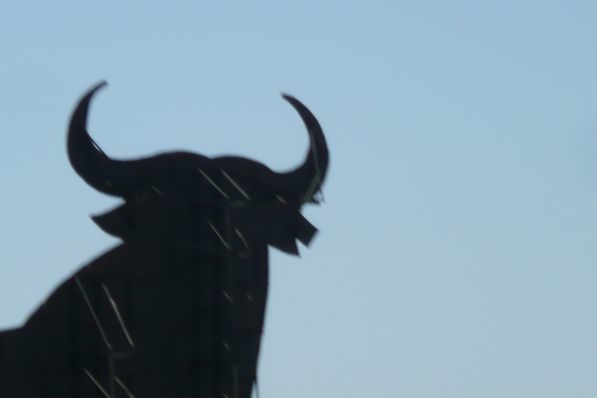 Both the bravado and the bulls are personified in the Osborne bulls, enormous black creatures that glare over the Spanish countryside. The fourteen-meter high silhouettes were erected in 1956 to advertise Osborne brandy but, when the 1988 law forbade any roadside hoardings, the government ordered them to be removed within a year.
A nationwide protest followed this attempt to destroy what had become the unofficial emblem of Spain. An early example of people power, the supreme court held in 1997 that the bulls were to remain but without advertising the Osborne name.
There are ninety-one bulls proudly guarding the roads of Spain. Only two still bear the Osborne name. To search them all out would be an amusing way to explore this lovely country. Should you have a notion to do so Google has a map marking them all.
I once engaged in a similar quest in the United States where road trips can be long and unpunctuated by castles asking to be explored. To relieve the boredom on one such adventure, I began a collection of number plates from the fifty united States. It took a year, the last six months of which were spent looking for the last state, Rhode Island.
Save