January 18, 2018 by: Diana Beach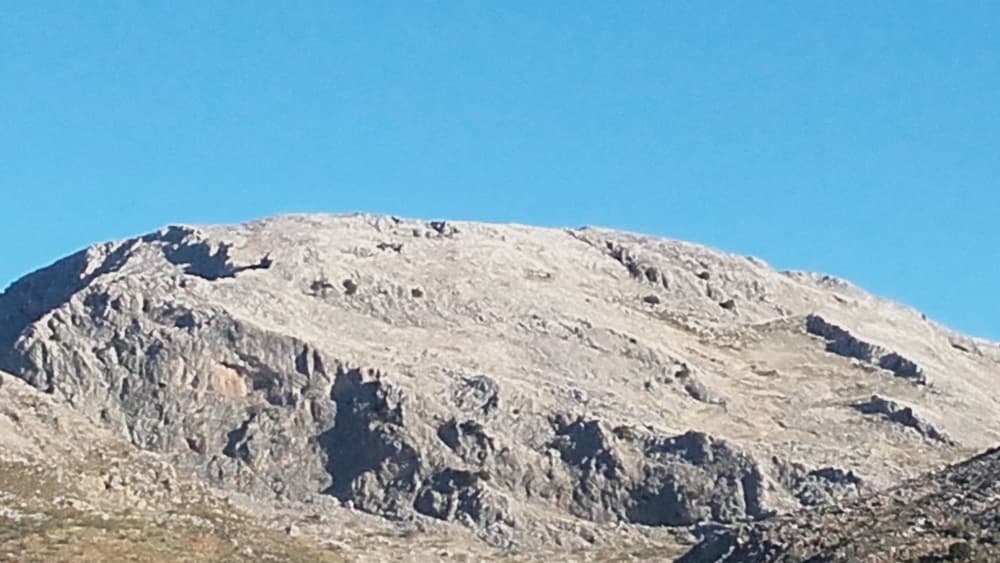 Our Eco Policy
The photograph at the top of this blog is of the mountain called Al Mola which sits between us and Ronda. It is a pristine place inhabited only by goats and the very occasional mountain climber. This area is undiscovered and untrampled and we are doing what we can to keep it that way.
I have published the Eco policies that we have developed over the years and which we continue to examine and think about. At the moment, given all the horrendous publicity we have seen about the oceans of plastic, we are looking at every piece of plastic we use to see if we can reasonably find another solution.
For your information, here is our eco list. If you have suggestions during your stay with us, we welcome them.
Solar panels heat the water, backed up by gasoil boiler when the sun doesn´t shine.
Recycling - everything possible is recycled from torn sheets to wine bottles
We try to use only LED bulbs where ever possible
Whilst Cartajima has plenty of water, we are ever aware that water is the new gold and we must conserve it. All taps have a purlator to restrict the flow
We shop locally using only what is available within a twenty-kilometre radius thus reducing fuel consumption.
We purchase in small quantities to eliminate food waste.
Although we have a clothes dryer, we keep it only for emergencies when for example a guest needs something dried quickly.
PLASTIC - this is a biggie and difficult. We have reduced in some areas and are thinking laterally about other uses of plastic.
We have a no disposable products policy and, for example, use only linen serviettes.
The building has been constructed with modern thermal insulation and the windows are double glazed UPVC which close tightly reducing loss of heated or cooled air.
All rooms have individually controlled heating and cooling to reduced wasted electricity and the A/C sytem is by heat pumps to improve efficiency
After recycling plastic, tin, glass etc, most of what is left is compostable and we are in negotiations with a local farmer to see if he will allow us to build a compost heap. Local culture at the moment is against the idea.