September 30, 2018 by: Diana Beach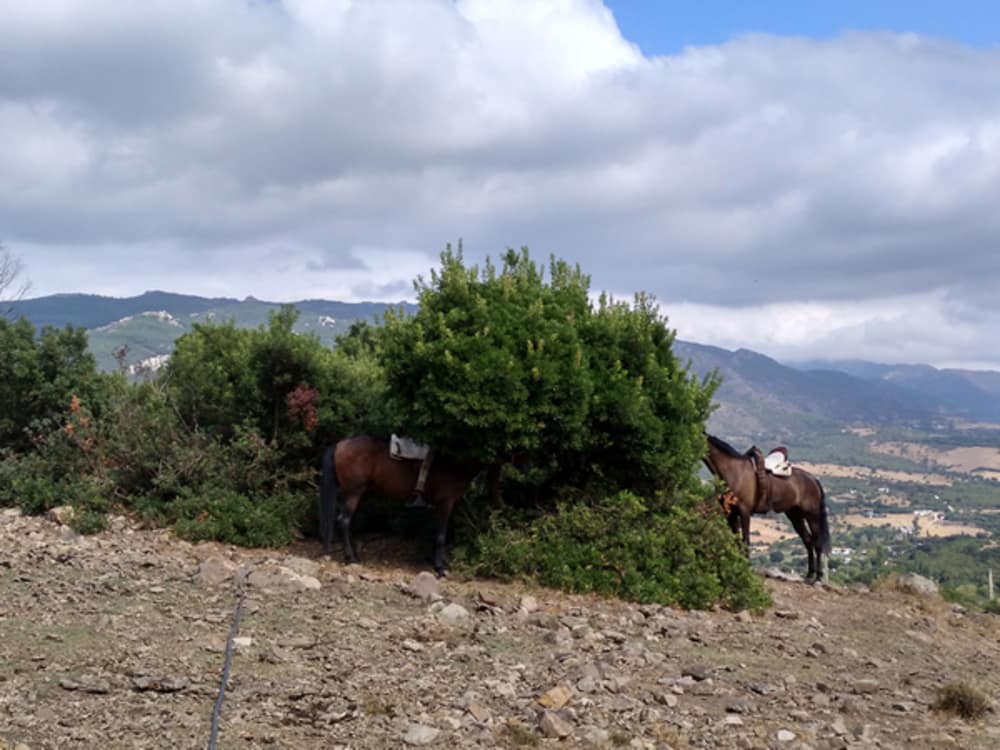 Lunch in the Alcornocales
I was sat, as they say in Gloucestershire, dangling my legs at the bar of the best tapas joint in Zahara de los Atunes next to John, who is from Gloucestershire, when I got a mobile call from a unique hideaway eating place in the middle of the Alcornocales – the cork forests that lie between the Costa de la Luz and the Serrania de Ronda.
Surprise! They were open and we could come for lunch. Scooping up the last of our chipirones en su tinta, we drained the dregs of our manzanilla and route marched back to the car and out into the wilds of the woods.
We had been exploring that morning to find the elusive place, so we had the advantage of knowing our way but by the time we got there, other eaters were already on their second course. Second of many it turned out.
This was La Garganta Asociacion Gastronomica in plena natura.
John and I had planned a few days´ break out west and, without really expecting to find anything, I searched for somewhere romantic to eat in the Alcornocales. Amazingly I did find somewhere but uncontactable and always closed except for the occasional late night flamenco and dinner evening. I left messages and texts but never expected to hear back.
The building is what I would term neo-rustic and charming. Some guests had arrived on horseback and the beasts were tethered nearby adding to the bucolic atmosphere.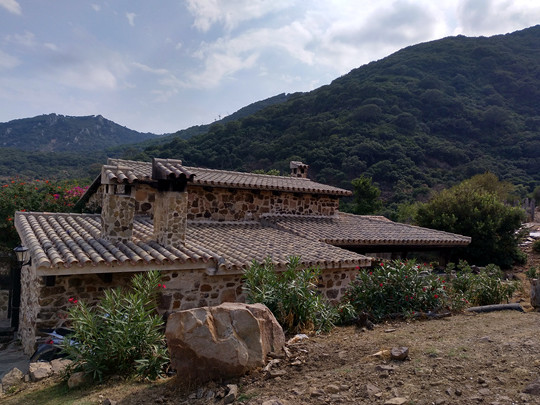 Lola was assisted by two other women who were using an old wood-fired range to cook local and autoctonal produce.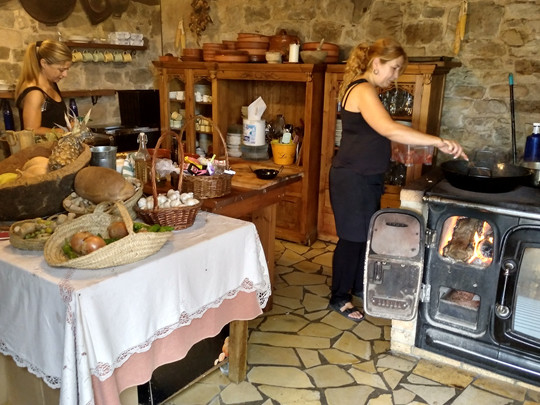 We were seated at the only remaining table on the lovely terrace with beautiful views and food started coming.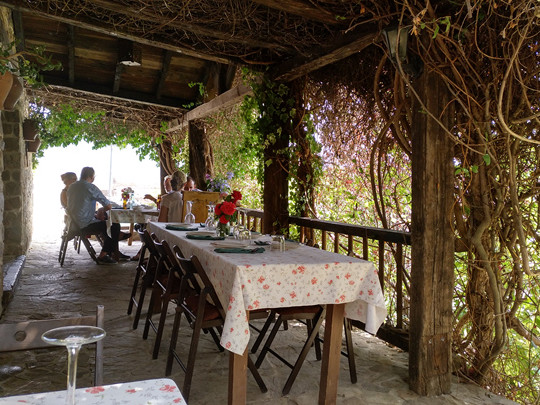 Chicharonnes, not my personal taste but John enjoyed them. Then the second chipirones of the day but without the tinta. Next a mixed salad with lots of seeds and nuts.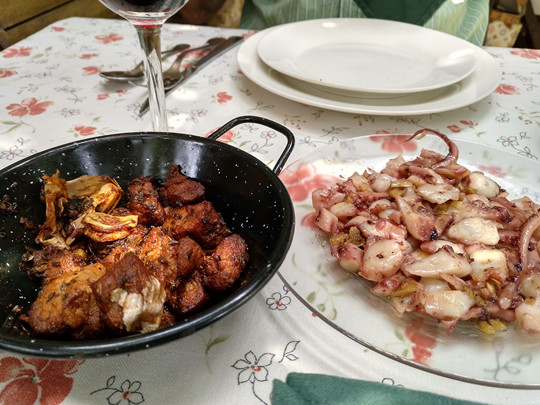 That was the first course.
Then a puffy sort of pastry filled with caramelised onion and topped with goat cheese.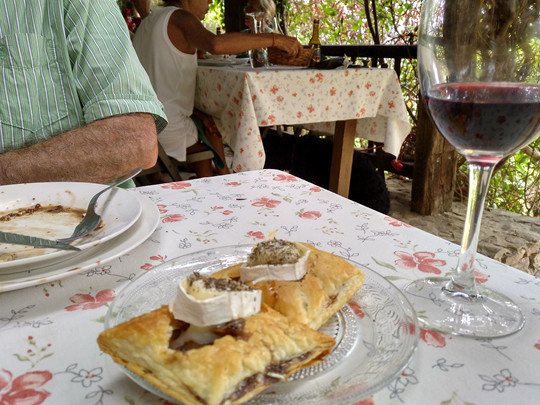 We had a choice of pork cheek or prawn couscous for the main dish so we chose one of each. All washed down with a bottle without a label and for which no information was forthcoming ;-)
Dessert was a chocolate brownie to share followed by little pots of something like mascarpone with crumbs.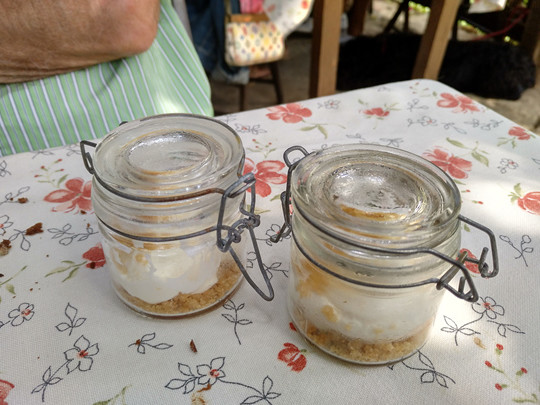 It was all delicious and a welcome relief from the over decorated plates of the coast. Everything was served just as it was. Simple, plain, obvious. This is only possible of course if you are doing everything you can to make the food utterly wonderful. Which they did and it was.