June 27, 2018 by: Diana Beach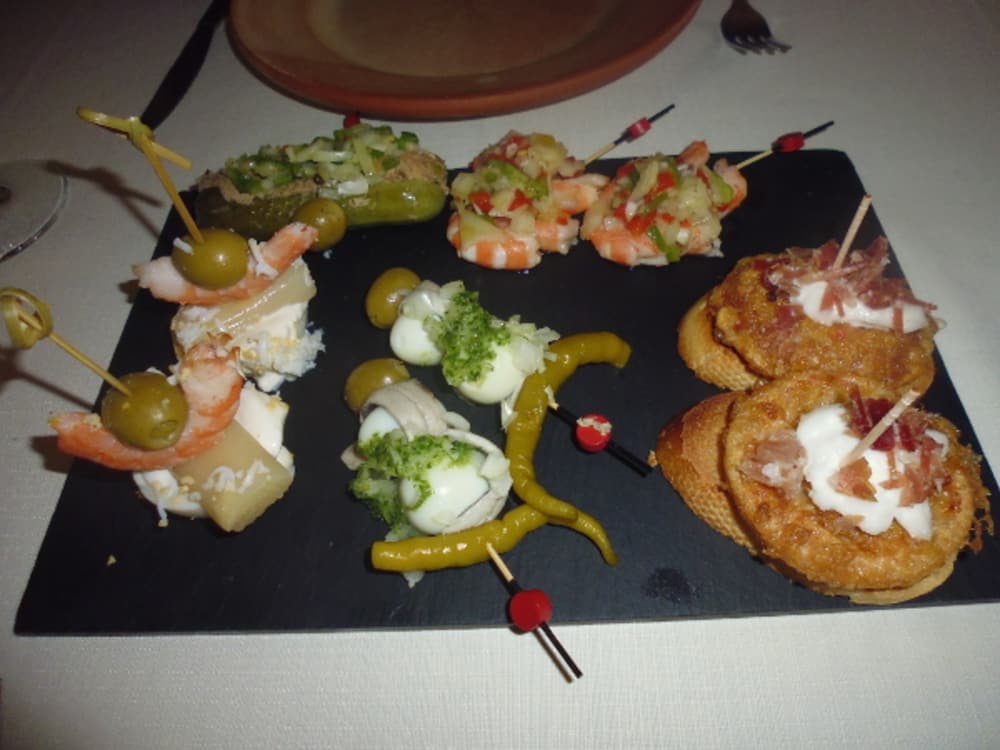 Five Gastro Tapa Joints in Ronda
Everybody loves a tapa or two but we tend to make a meal of them which is not what you are supposed to do. They are meant to tide you over the long gap between lunch and dinner which doesn't begin until at least ten in the evening.
But I love nothing better than a meal of tasty morsels similar to a Greek meze - many parts, different tastes, crazy combinations. As Sancho Panza famously said: "Muchos pocos hacen un mucho!"
And where better to find that than at my first tapa choice in Ronda:

1. De Locos Tapas

which means crazy tapas and they are. Guillermo and his wife Begoñia dream up incredible taste contrasts that will astound your tastebuds. He is a born raconteur and will entertain with his stories when he's not dashing from table to table. It is a small place and a reservation is essential. We can help with that or you can do so directly on his website. Tell him Di sent you! Open for dinner every day and for lunch every day except Monday and closed all day Sunday.

2. Gastrobar Camelot

is completely different. Not as personal. Much bigger. No need to reserve. A buzzy kind of place with outdoor indoor seating. No website but there is a Facebook page and lots of Tripadvisor reviews to check out. They have a wide menu which includes lots of conventional tapas. Open every day 11 am to 11 pm.

3. Toro Tapas

Not just a tapa joint but also a space with unusual, interesting exhibitions and events. Check out what Tripadvisor users say about here Open from midday to 2300 every day.
4. Tragata

The most sophisticated place in Ronda with innovative, chefy tapas. If you can afford it, a must during your stay. Closed Monday otherwise open for lunch and in the evening.
The plates in this small place on the main road into Ronda old town are really too large to qualify as tapas but we love it so am including it anyway. Click on the link for all the information including phone number to make a reservation which is essential.
Bonus for those who read this far!
A small bar with a big reputation. A local bar in Ronda that we find thrilling but really don't want it spoiled and it's always full already with locals. But, we will take you there when you visit us. 🙂