May 20, 2018 by: Diana Beach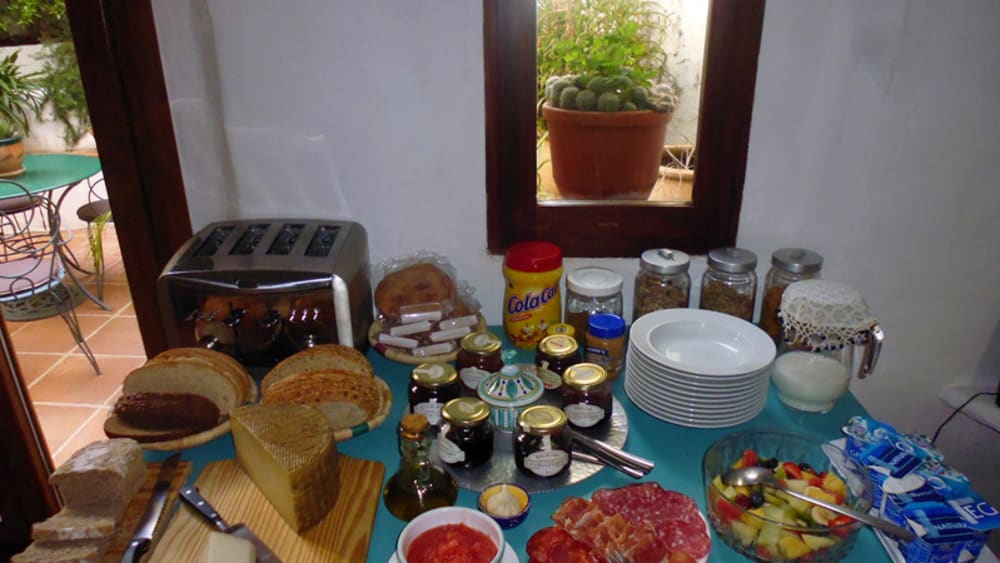 Breakfast at Los Castaños
Our breakfast buffet, which is included in your room rate and is available from nine in the morning, earns us many compliments so we try even harder to please everybody!
From left to right:
Homemeade wholewheat bread
Barley, white and "seedy" breads
Local Ronda sheep and goat cheese
Spanish cakes
Whole fruit jams and Cartajima honey
Olive oil, tomato "mush" and garlic for Andalucian breakfast
Peanut butter for our American visitors longing for a taste of home
And Marmite for the English!
Iberian meat selection
Colacao - Spanish chocolate drink
Three healthy cereals - sorry, no chocopops!
Fresh fruit salad
Greek unsweetened yogurt
PLUS we also offer eggs, cooked anyway: Our scrambled eggs are famous and everybody asks "how do you get them so creamy?" Ask me and I´ll tell you - it´s very simple!