July 30, 2017 by: Diana Beach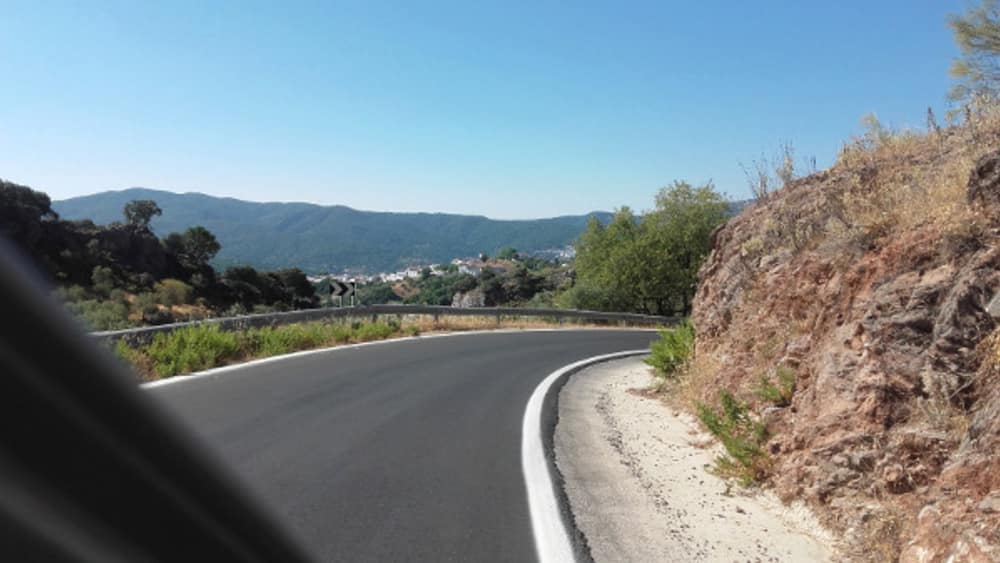 Best Road in Andalucia
The Road to Nowhere now definitely goes somewhere! Just look at it. Tarmacked beautifully with magnificent white lines and no drop-offs. Such a pity! Before the road-makers come, our road was so romantic with its bumps and lumps, narrow places and blind bends. I miss it. It was always exciting when you met another car coming the other way but now two cars can pass each other so easily along the six kilometres from the main San Pedro to Ronda (A397) road.
It was especially romantic during the winter months when perhaps it is raining and dark as people drive up from the airport. I have often imagined their excitement and then perhaps the tingle of uncertainty as they turn off the main road and onto the six kilometres of unmarked dark bumpy mountain road. Where are we headed, they must wonder perhaps a little fearfully. Is this a good idea? Is this hotel really as good as it says it is. **
So those guests who used to have to put a bag over their heads to survive the six kilometres of mountain road can dispense with the said bag and enjoy instead the spectacular drive with panoramic mountain vistas. A drive which ends in the little beautifully cared-for white mountain village of Cartajima and the warmest of welcomes at Hotel Los Castaños.
**(Editor: Yes it is! In fact the excellence has just been confirmed by the Malaga Chamber of Commerce who have named Los Castaños "Inland Hotel of the Year". You can read about that momentous moment here.