June 17, 2018 by: Diana Beach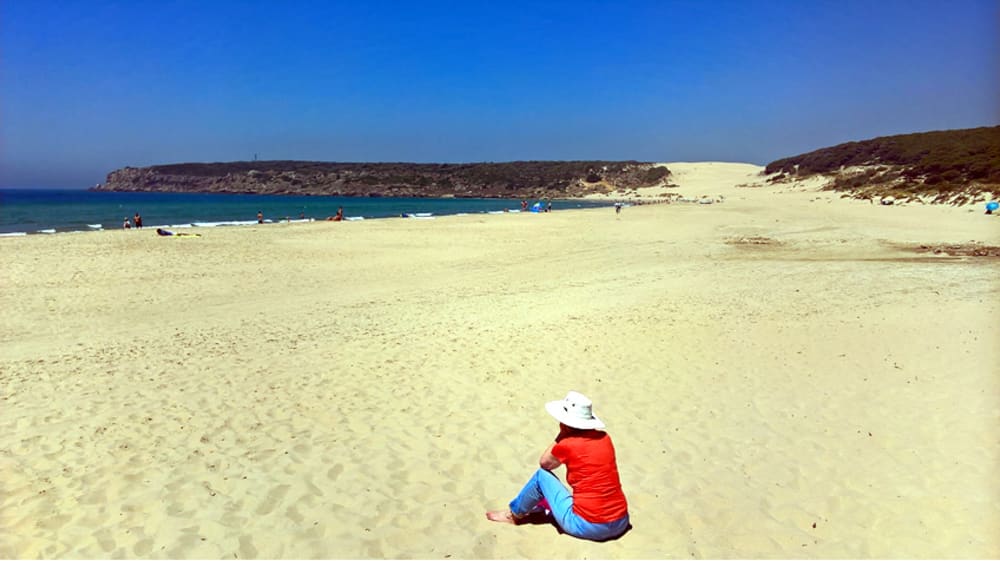 Beautiful Bolonia - beach, Roman ruins, tasty fish
You love our mountains and the hiking. You appreciate the wildlife and the pristine scenery. But, you would love a day at the beach during your stay.
Rather than heading straight down to the Costa del Sol with its super crowded beaches and dark, pebbly beaches, take our suggestion and go west just as we did last weekend.
WHERE - Bolonia, Cadiz province
HOW FAR IS IT - under 2.5 hours driving
WHAT´S SPECIAL - well, let me list the ways!
- the beach, as you can see above, is pristine, white sand, pounded by the Atlantic to a soft silkiness that is so kind on the bare feet. The bay sweeps around offering a good hour walk on the hard sand where the water will lap over your feet.
- the Romans loved the beach too (not sure if they swam in it?) and two thousand years ago they built an extensive industrial city called Baelo Claudio. The ruins are extensive and wonderful. This first picture shows the ancient pits where they made an exotic specialty called garum which was pickled rotten tuna made for the epicurean palates of Rome.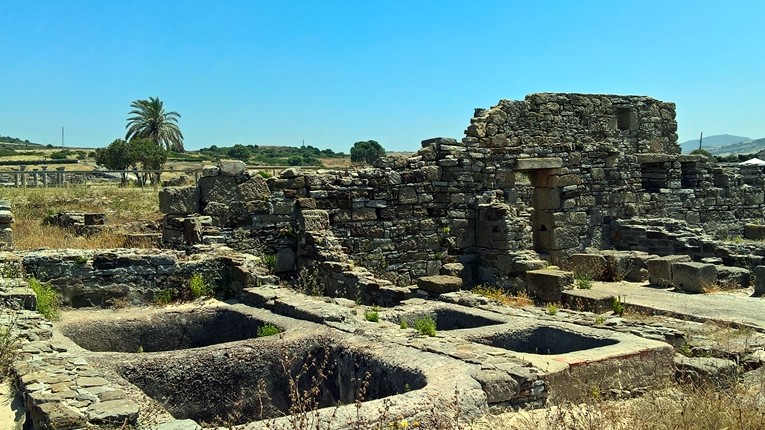 - It is an extensive site with a theatre that accommodated 2000 people, basilica (pic below), extensive water systems, a beautiful museum and much more.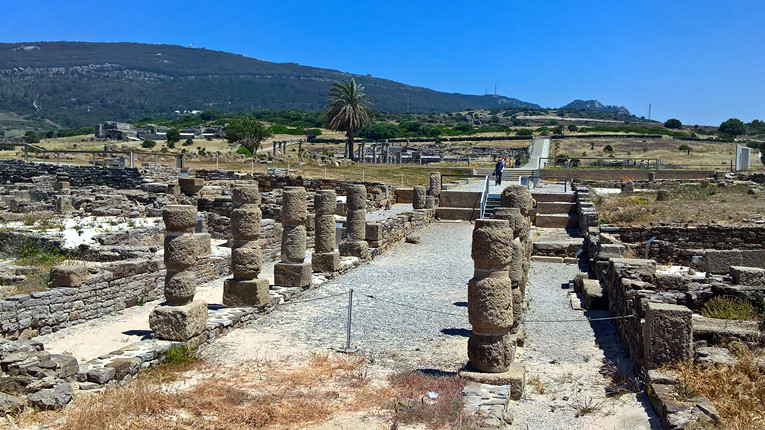 - And when you get hungry or thirsty, there are several restaurants right there serving a variety of freshly caught fish.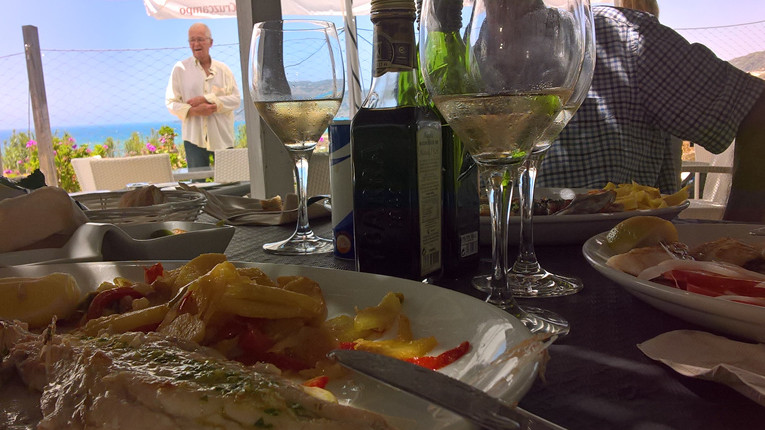 DETAILS -
Open at 9 am every day except Monday
Closing time varies according to season so ask us to check before you go.
Entrance free to EU citizens. Other countries pay only 1,50 €
For all other details, check the official site here