June 27, 2018 by: Diana Beach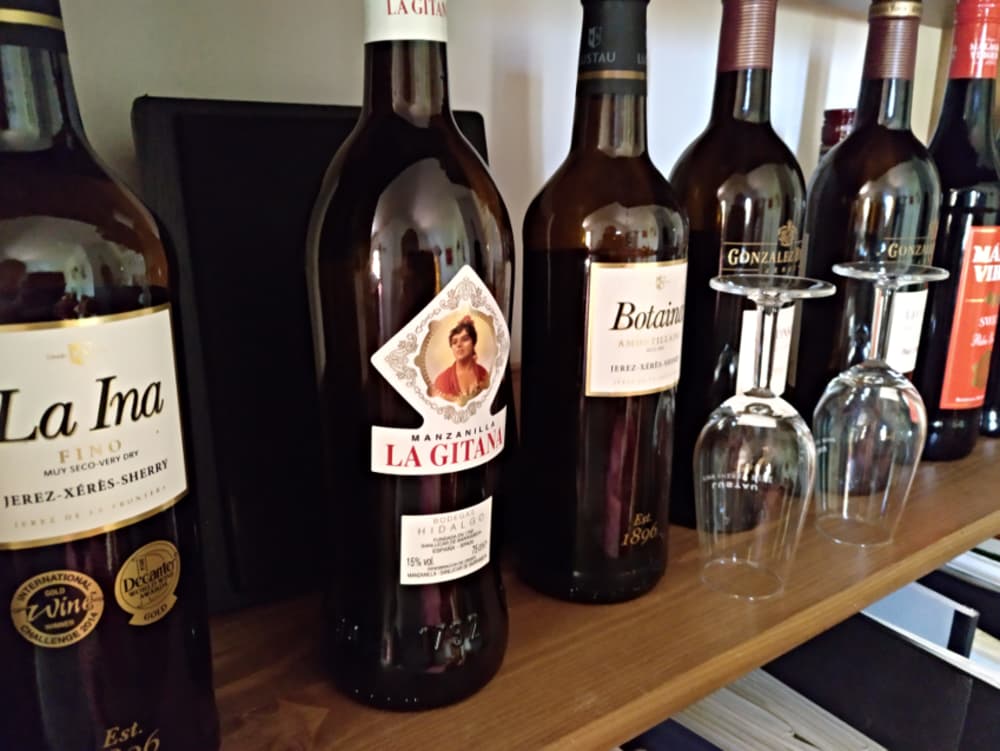 All about sherry
Interesting facts about Sherry:
♥ Neither the word "sherry" nor the category exists in Spanish although more and more Spanish people have acquired the word to refer to the "vinos de Jerez," the wines from the town of Jerez.
♥ These wines have no vintage as they are made by the solera method which ages wine by fractional blending so that the end product is a mixture of the ages. The average age will increase as the years go by.
♥ Most sherries are based on the Palomino Fino white grape.
♥ At Los Castaños we offer a complete range of sherries from the dryest fino served cold from the fridge to the sweetest made from the Pedro Ximenez grape which makes a great dessert wine. Guests frequently start at the dry end and finish up at the sweet end!!
♥ In Andalucia, a fino or amontillado is considered the perfect pairing with appetisers such as cheese, boquerones, even Gazpachp.
The town of origin, Jerez, is a day trip away from Cartajima and there are many bodegas to visit, some with names that you will know such as Tio Pepe and Sandeman. Check for more on this good link
While in Jerez, either before or after sampling several sherries, try to visit the Real Escuela Andaluza del Arte Ecuestre.and its dancing horses. Even if you aren´t into horses, it is impressive.