Boutique Hotel Near Ronda Spain
Small * Rural * Beautiful * Andalucia
Perfect for a Romantic Getaway
Welcome to Hotel Los Castaños located in a small pueblo blanco (Andalucian mountain village),
14 km from the bustling tourist centre of Ronda.
Our small boutique hotel combines simplicity with luxury.
Not the boring corporate kind of luxury but a different kind
having to do with style, personality, knowledge, care and love.
Named Malaga's Best Inland Hotel 2016 by the Academia Gastronomica de Malaga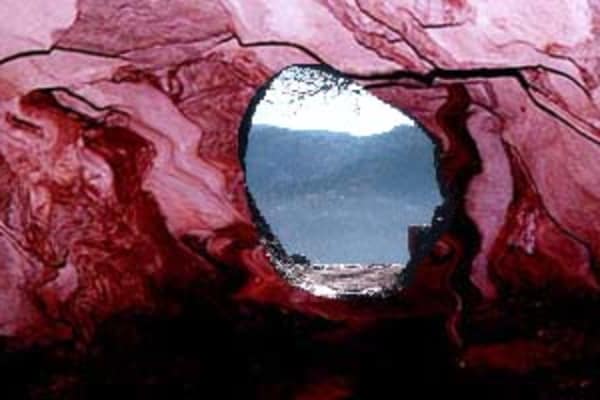 The paleolothic Ronda cave, Cueva de la Pileeta
It just got easier to be sure of getting on a tour
Read the blog for all the info
Reserve your Room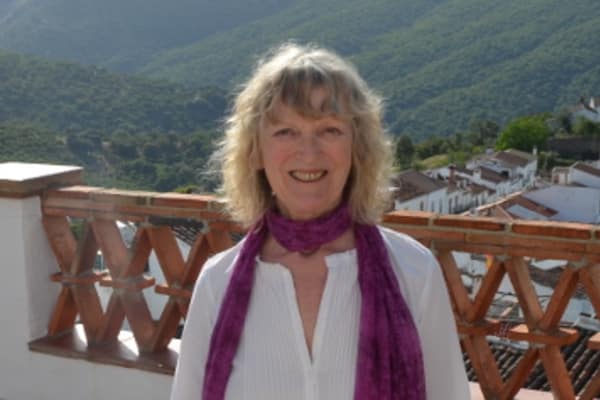 Latest blog features Di´s secret former life!
All about the Mjojo and her amazing voyage
Click to Read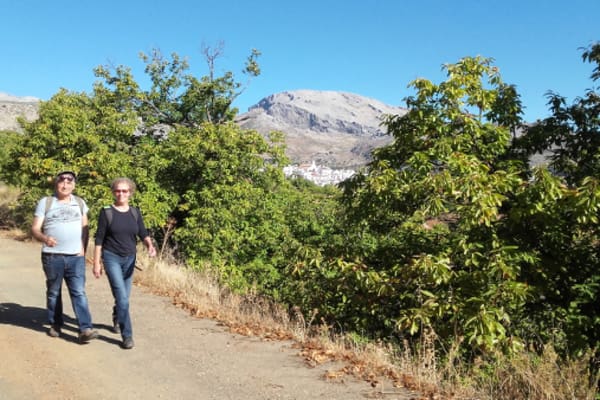 Walking Week Holiday Spain
if you like to hike, you´ll love this place!
A wonderful wild walking week with us! 7 days fully inclusive. Pristine trails.
CLICK TO READ
---
Romantic Boutique Hotel in Andalucia
Experience the Best of Ronda and Andalucia from our Beautiful Boutique Hotel

Enjoy a magical narrative tour of Ronda, Cartajima, and Los Castaños!

What we offer at Los Castaños includes:
six light airy ensuite rooms
individually controlled AC/heating throughout
free wifi
drawing room with roaring chestnut fire in the winter and cool retreat in summer
snug with honesty bar, library, games and DVDs (and a TV)
dining room leading into the Moorish courtyard
rooftop terrace with amazing views over the valley and the mountains.
loungers and an awning for those escaping the sun
3-course dinner available
Local Ronda wines
What is not on the list, but is the most important aspect, is the atmosphere here at our small hotel near Ronda. When Di built Hotel Los Castaños, she incorporated harmony and tranquillity with a feeling of bonhomie and conviviality. Guests feel it after only a few minutes – a magical calmness and "bien estar."
Note for animal lovers and those with allergies: we have resident cats and dogs. The cats prefer to live outside and the dogs are not running around the hotel unless guests ask to meet them!
---
Our Location
---
Guide to Ronda Winetasting
Sign up to get our free Guide to Ronda Winetasting and to receive an occasional newsletter & promotion.
By submitting my email address, I agree to the Terms of Service.
Guest Reviews
We strive to provide an exceptional level of service for every guest, and are proud to have a 5-star rating on TripAdvisor.
Read Reviews